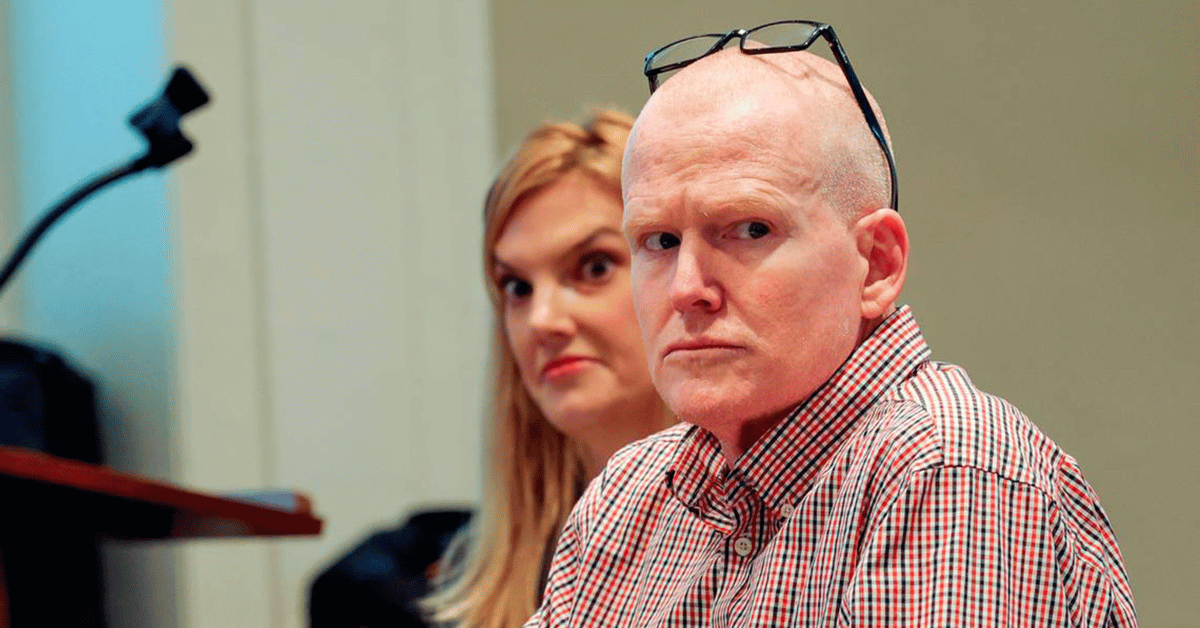 Source: mega
Jan. 20 2023, Published 7:35 p.m. ET
New details have emerged in the double homicide case of two members of South Carolina's prominent Murdaugh family. The family's patriarch, Alex Murdaugh, has been accused of killing his wife, Maggie, 52, and their youngest son, Paul, 22. The gravity of the gruesome attacks was revealed with the release of new information, RadarOnline.com has learned.
The murders of Paul and Maggie have brought a series of bizarre events that read as if they came from a Hollywood movie script.
As the once respected and powerful family's reputation crumbled after the horrific double homicide, the father's legal team attempted a last-ditch effort to have evidence thrown out ahead of his murder trial on January 23.
Article continues below advertisement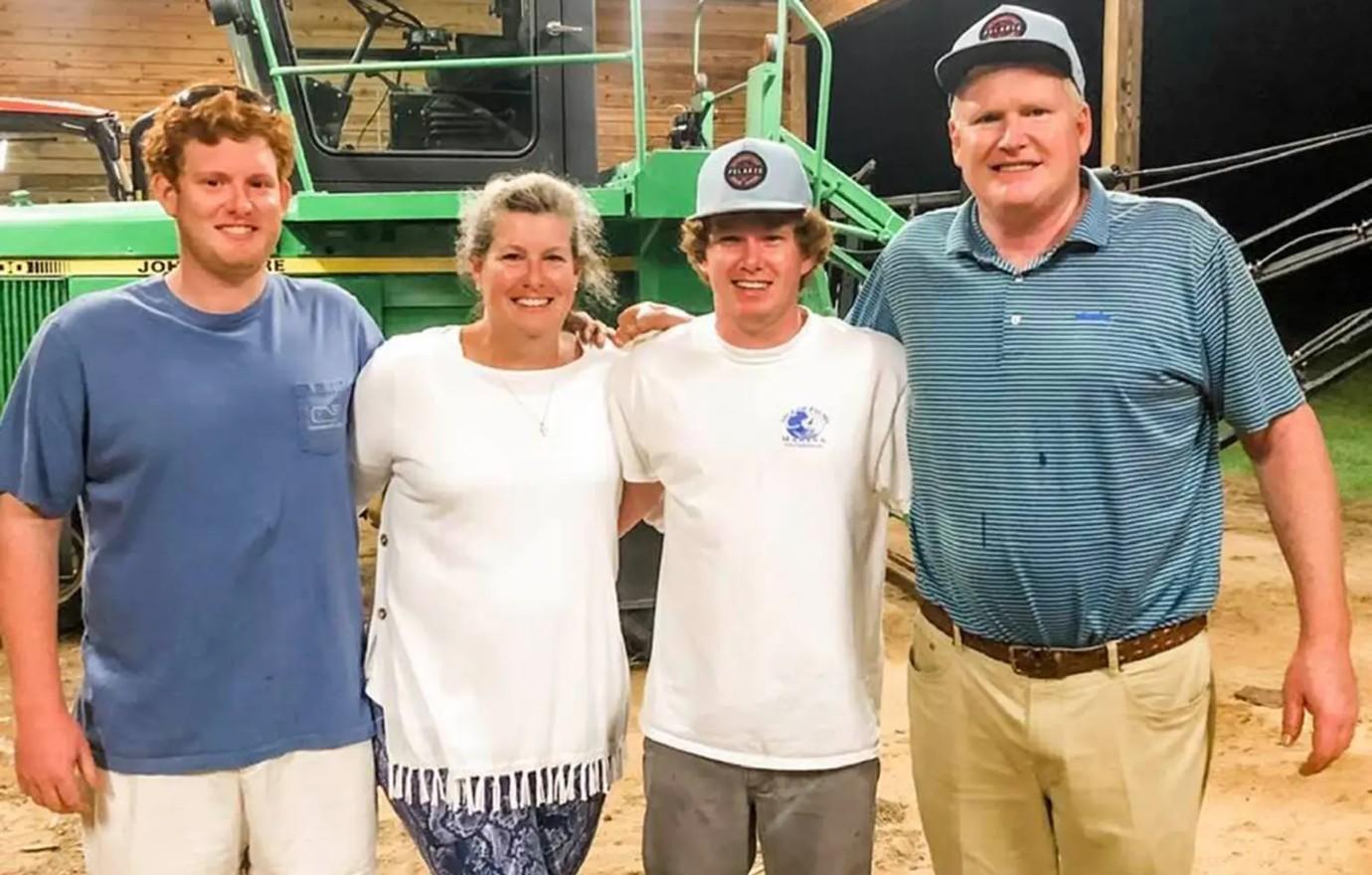 Source: Colleton County Court
Alex's legal team submitted graphic crime scene images as part of a filing to get certain pieces of evidence removed from being admitted at trial, which is scheduled to begin on Monday.
Included in the defense team's submission was a map of the family-owned property where Paul and Maggie's bodies were discovered, as well as photos that police captured upon their arrival.
The crime scene images, however, displayed how violently Alex's wife and son were murdered.
Article continues below advertisement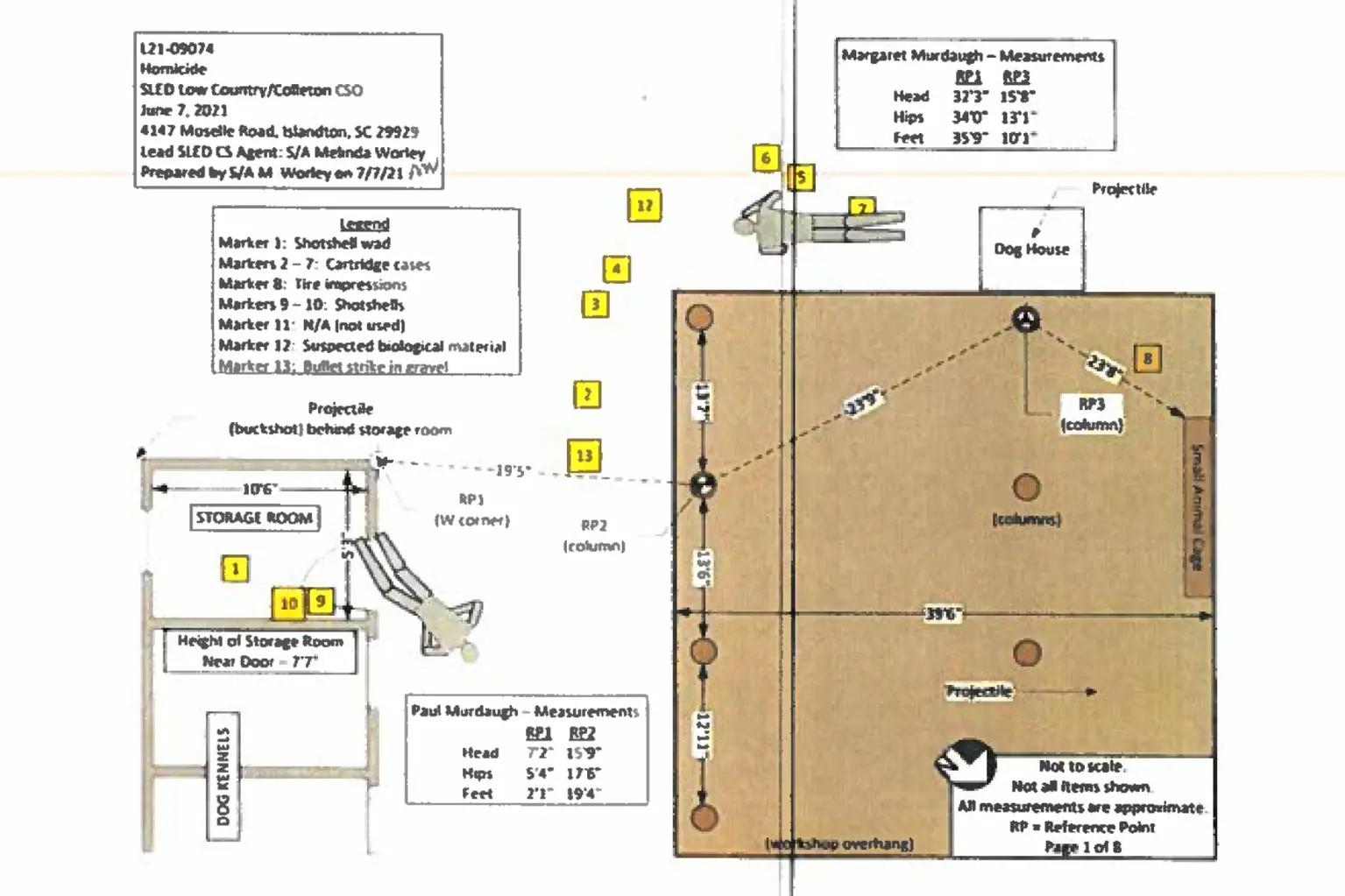 Source: Colleton County Court
Alex stated that when he arrived at this family's secluded property, he found his wife's body near the area where they kept their dog kennels.
According to a report by forensic expert Kenneth Kinsey, the position of the 52-year-old mother's body suggested that she was standing when the gunman fired three shots at her, one included evidence that it was aimed at the back of her head. The forensics expert determined that two of the shots would have been instantly fatal. One blast went through her left breast and hit her brain.
It was concluded that at least one shot was fired when Maggie was "holding herself up on her knees and… her right hand with her shoulders and head down."
The map of the property submitted by Alex's lawyers also detailed where and how Paul was found.
MORE ON:
crime
Article continues below advertisement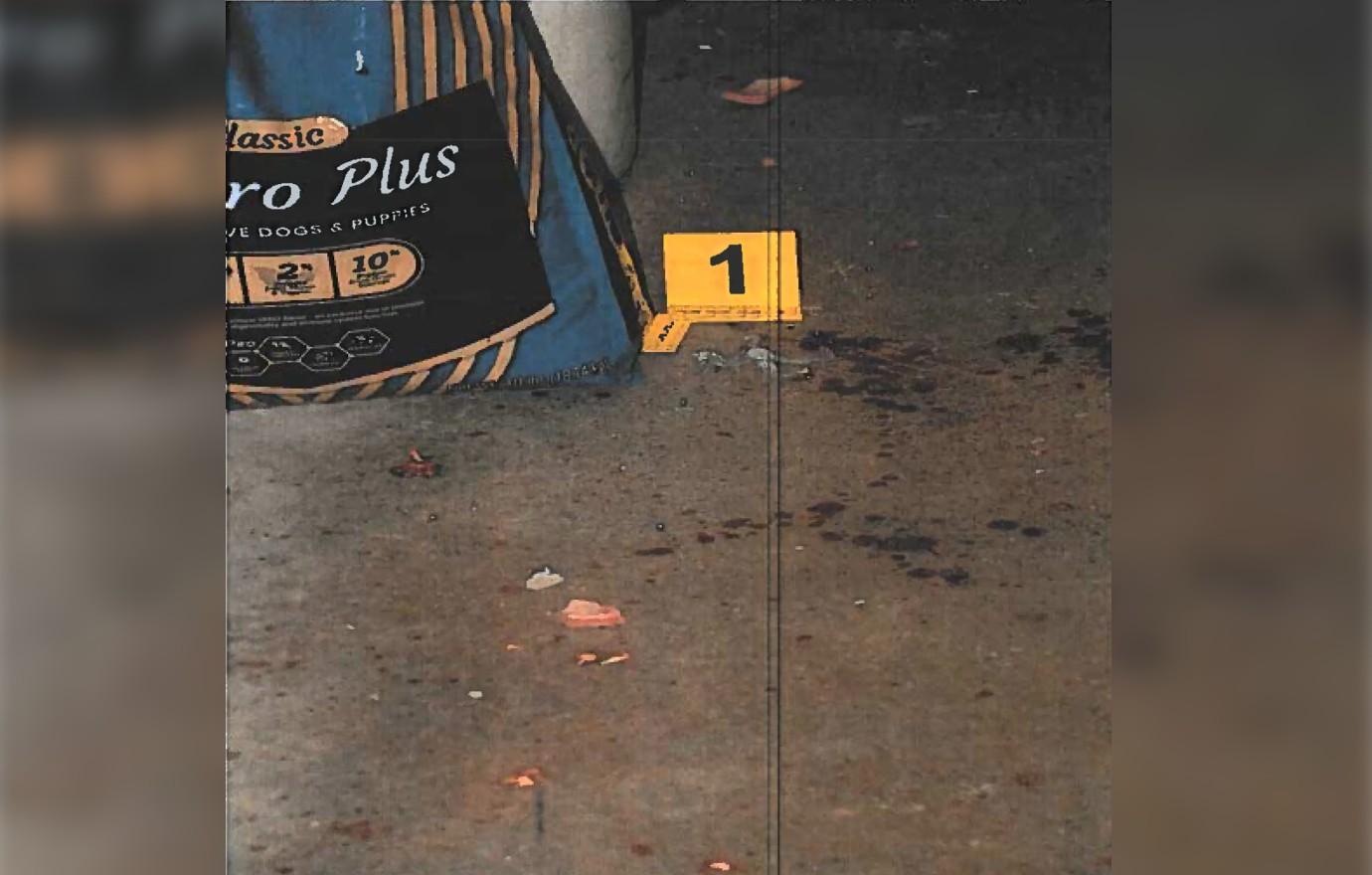 Source: Colleton County Court
Around the corner from his mother's body, Alex claimed that he found his son face down. The forensic expert noted that a different weapon was used to shoot the 22-year-old. Paul was said to have been killed by a shotgun, rather than the rifle that was used on his mother.
Paul was struck first in the chest "from several feet away," and it was suggested that he was in a standing position, headed for a door.
A second blast from the shotgun prevented Paul from ever making it to the doorway and killed him instantly as it struck his neck and shoulder, causing a fatal injury to his brain.
"Brain was severed and exited through the anatomical right side of (his) head. … Brain was completely detached from (his) head," Kinsley stated in his report.
Article continues below advertisement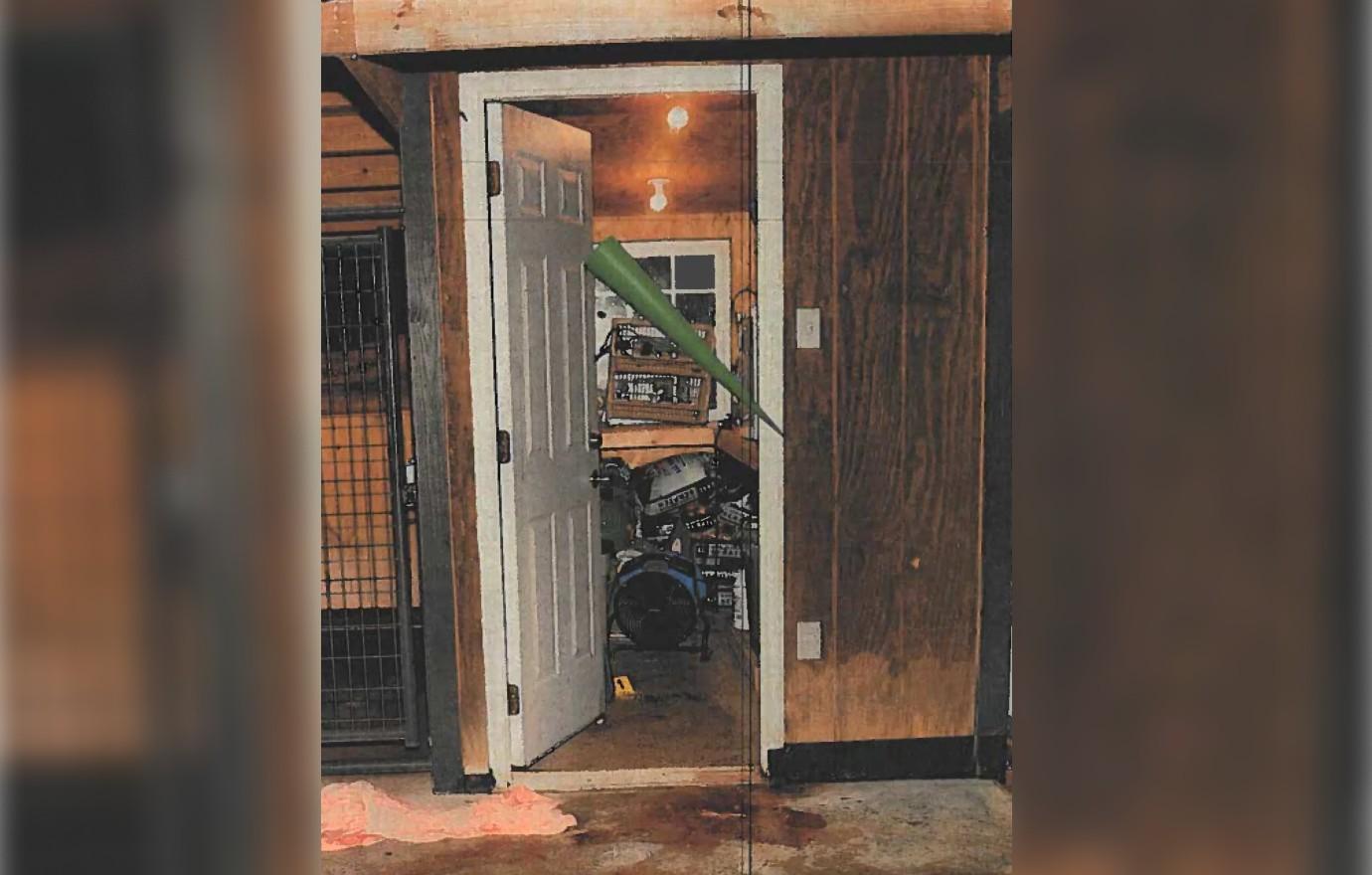 Source: Colleton County Court
The forensic expert alleged that because the shootings caused both Paul and his mother to die instantly, there would have been "no heartbeat (pumping blood)" which would have caused "no expectorated blood."
Kinsley did note in the report that "the fatal shot to Paul's shoulder, face, and head would likely produce enough back spatter, and would be within range to contaminate the shooter."
The forensic expert additionally noted that Maggie's manner of death would "be sufficient to produce back spatter," but not likely to contaminate the shooter.
The filings were made in an attempt to have a t-shirt that belonged to Alex and had apparent blood spatter on it to be dismissed as evidence at trial.