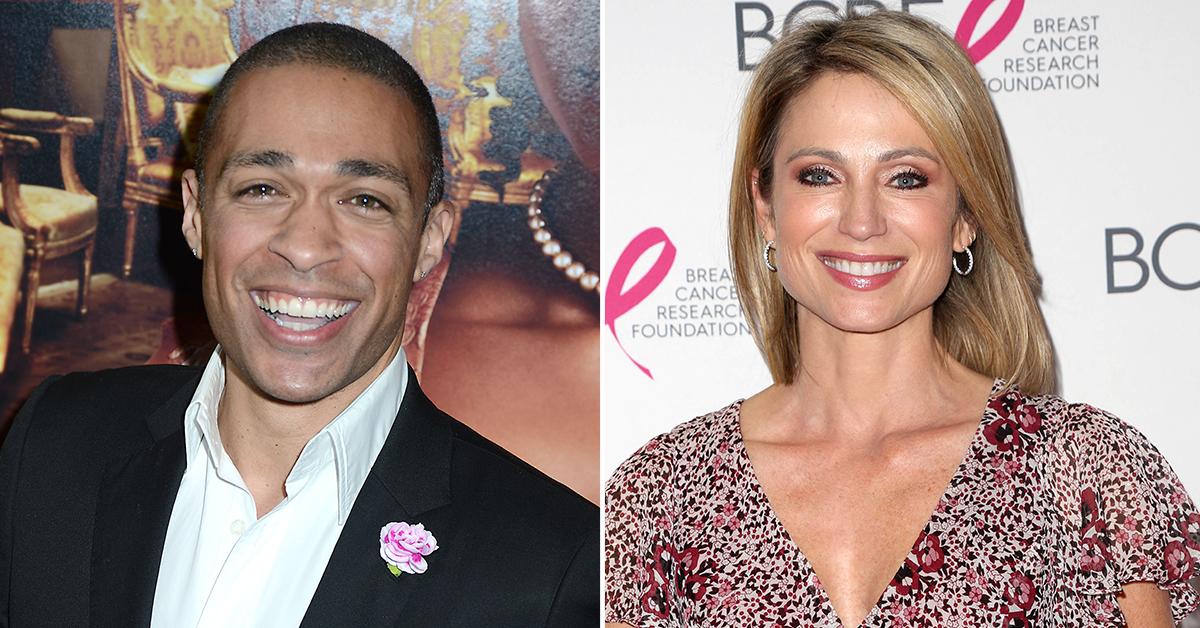 Source: Mega
Jan. 19 2023, Published 3:36 p.m. ET
T.J. Holmes allegedly had a quick affair with a much-younger staffer that reportedly escalated to the duo having sex in his office years before his work relationship with his Good Morning America co-host Amy Robach turned romantic, RadarOnline.com has learned.
Article continues below advertisement
Holmes' alleged affair with then 24-year-old script coordinator Jasmin Pettaway reportedly happened in 2015 while he was still married to his now-estranged wife, Marilee Fiebig. At the time, Holmes was 13 years Jasmin's senior.
As RadarOnline.com reported, ABC pulled Holmes and Robach off the air while the network investigates if their super-secret relationship violated any of the company's policies. However, it was also reported that Holmes had several other alleged romances with staffers that ABC was looking into.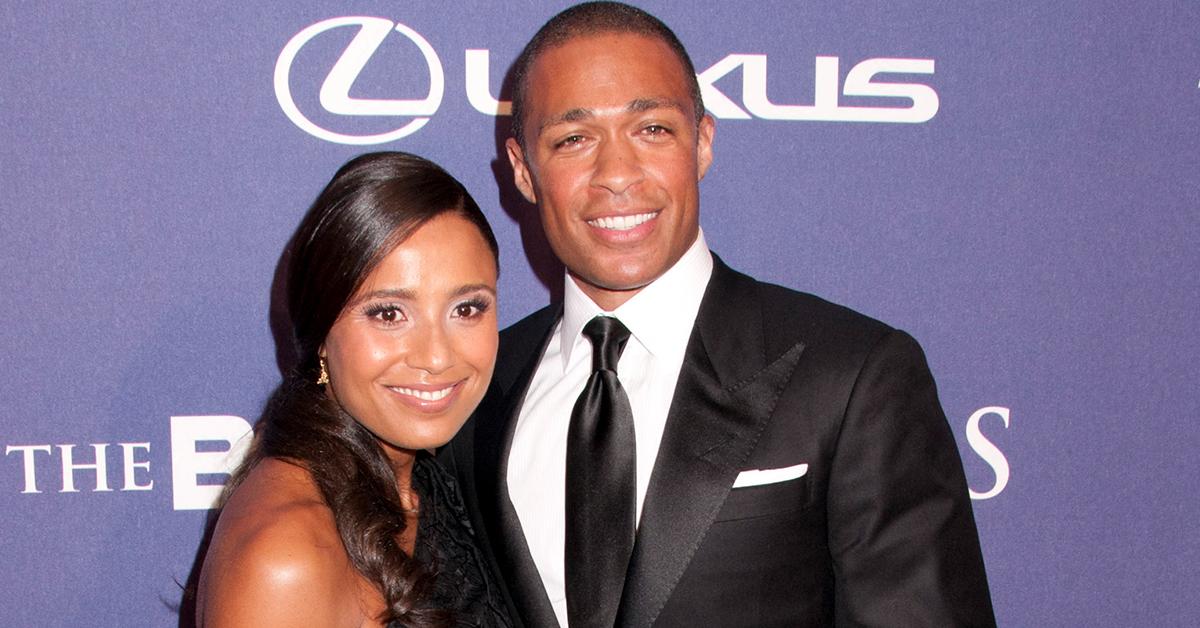 Source: Mega
Article continues below advertisement
According to Daily Mail, Jasmin was one of Holmes' relationships that allegedly turned sexual.
"He was a predator who took full advantage of his position, and he was reckless," a source told the outlet. "It was Jasmin's first real job in television, and it was a big deal for her. She was looking for a mentor and she reached out to several people. T.J. was someone who was responsive, but he absolutely abused the position of trust."
Claiming that Holmes and Jasmin started getting drinks after hours to "speak to her about work or whatever," the insider dished they allegedly had sex in his office before he went on the air.
"I don't know how long that had been going on before it got sexual, but I do know the first time it did was in his office, and he was about to go on air in a couple of hours," the source spilled. They also alleged Holmes called Jasmin into his office where he was reportedly drinking booze.
"They had sex and I know she was confused afterwards as to what it meant. That kind of 'Did that just really happen?' feeling. I mean that's pretty risky behavior on his part."
Article continues below advertisement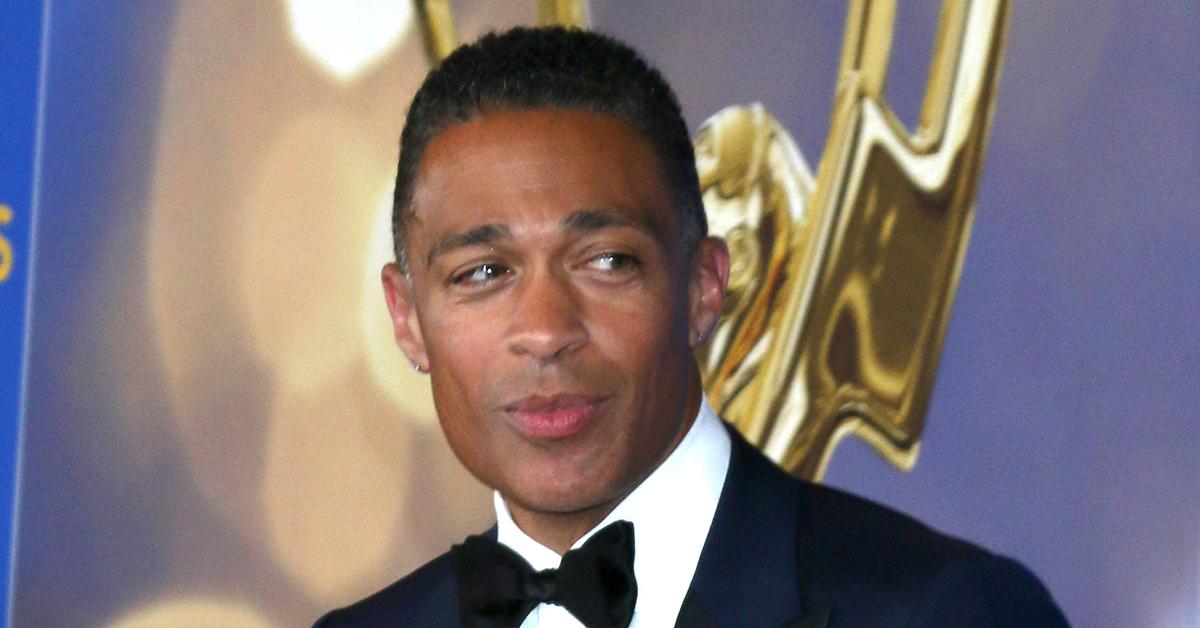 Source: Mega
Calling the alleged incident "incredibly reckless," the source recalled another incident where he allegedly "got handsy" with Jasmin in public.
"He just didn't seem to care. You know he's wearing his ring. He has a wife, he has a relatively high-profile job, but he wasn't acting like he was concerned about either of those things at the time," the insider revealed.
"What's that saying? 'Rome wasn't built in a day, but it burned in one.' That's how it went with Jasmin and T.J. It didn't last long but you have to wonder if he ever invested in being a mentor at all?"
Article continues below advertisement
According to the insider, Holmes' alleged relationship with the younger staffer lasted several months before "it fizzled out," with the sidelined GMA anchor reportedly even visiting her at her New York City apartment.
"Jasmin was a beautiful girl and he had it all on his terms. He was interested and then he wasn't," the source said. "This was a young woman, starting out in a difficult industry, looking for role models and mentors and she got T.J.
"No one talked about abuse of power back then, but stuff happened."
MORE ON:
T.J. Holmes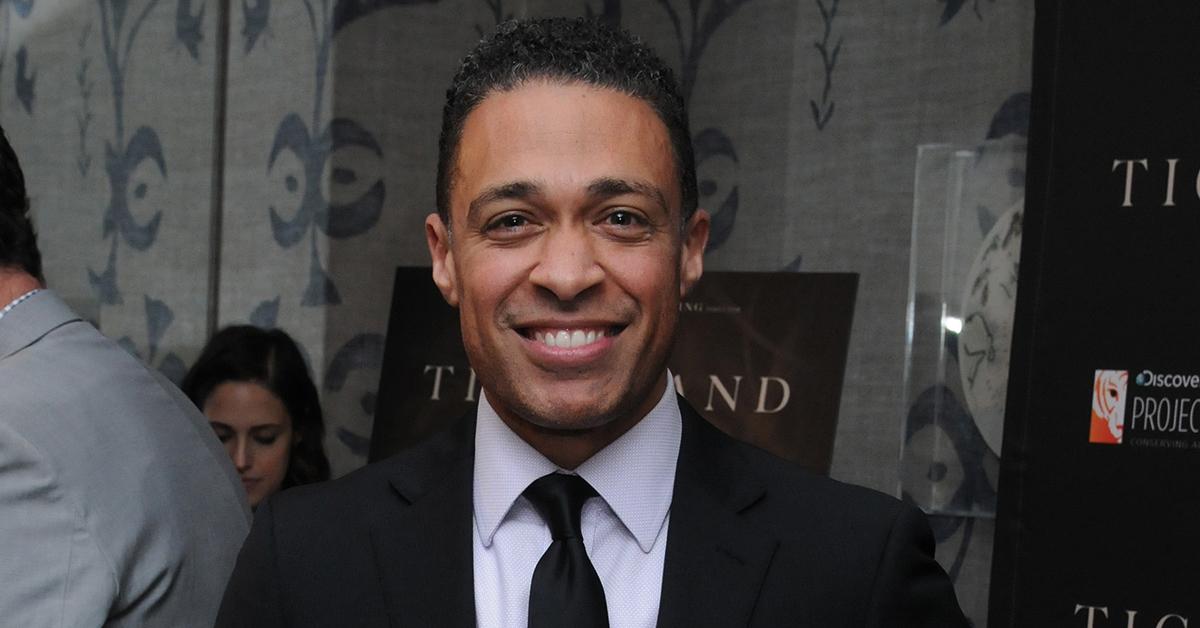 Source: Mega
Article continues below advertisement
Jasmin eventually left NYC, returning to her hometown of Cleveland in 2016. Years later, she spoke about her decision to walk away from ABC, claiming the network's "toxic work environment really damaged my self-esteem."
The insider also told Daily Mail that Jasmin wasn't the only young staffer Holmes allegedly put the moves on.
"That's who he was. Did he ever want to be professional when it came to Jasmin or just spoil the fruits he'd been given? I don't know. I just know he was always looking to be the guy with the swagger," they stated. "He didn't seem to care that he was married or that he could be risking his job."
As RadarOnline.com reported, Holmes filed for divorce from his wife of 12 years last month, weeks after PDA photos circulated showing him all over Robach.
Article continues below advertisement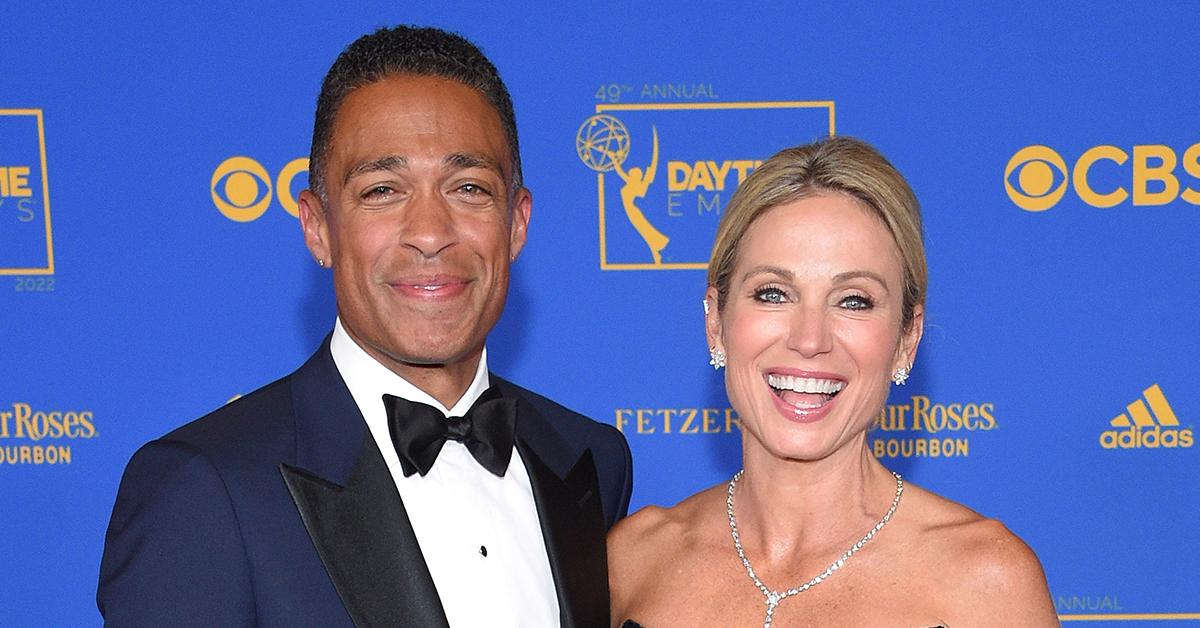 Source: Mega
Robach is married to Melrose Place actor Andrew Shue and is allegedly close to finalizing their divorce, too. The GMA stars-turned-lovers insisted their relationship didn't turn romantic until they privately split from their significant others.
ABC hasn't said goodbye to Holmes and Robach yet. Last week, sources told RadarOnline.com exclusively the pair had not been ousted from their positions as co-anchors on the third hour of the show and the internal investigation into their months-long secret affair is ongoing.
RadarOnline.com has reached out to ABC and Holmes' rep for comment.